Data-Driven Sales
9 April 2020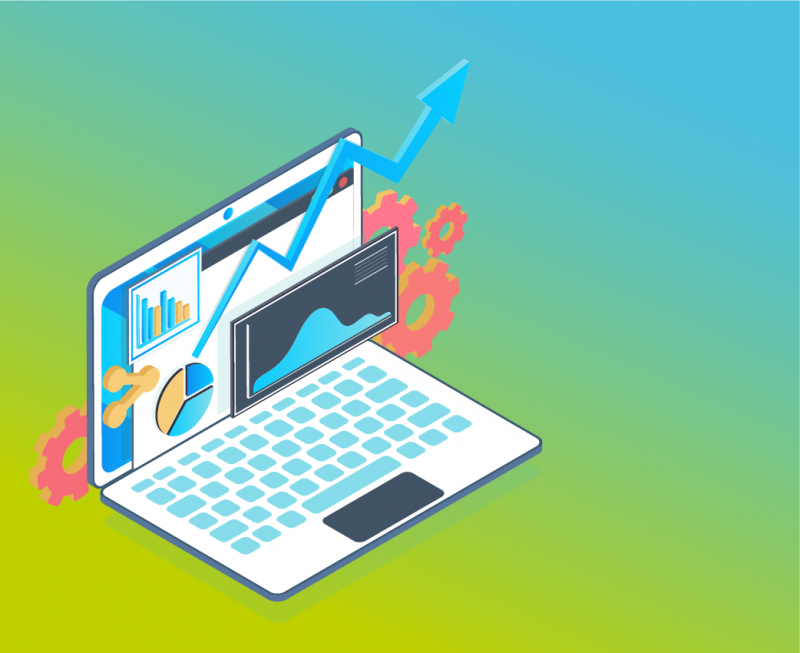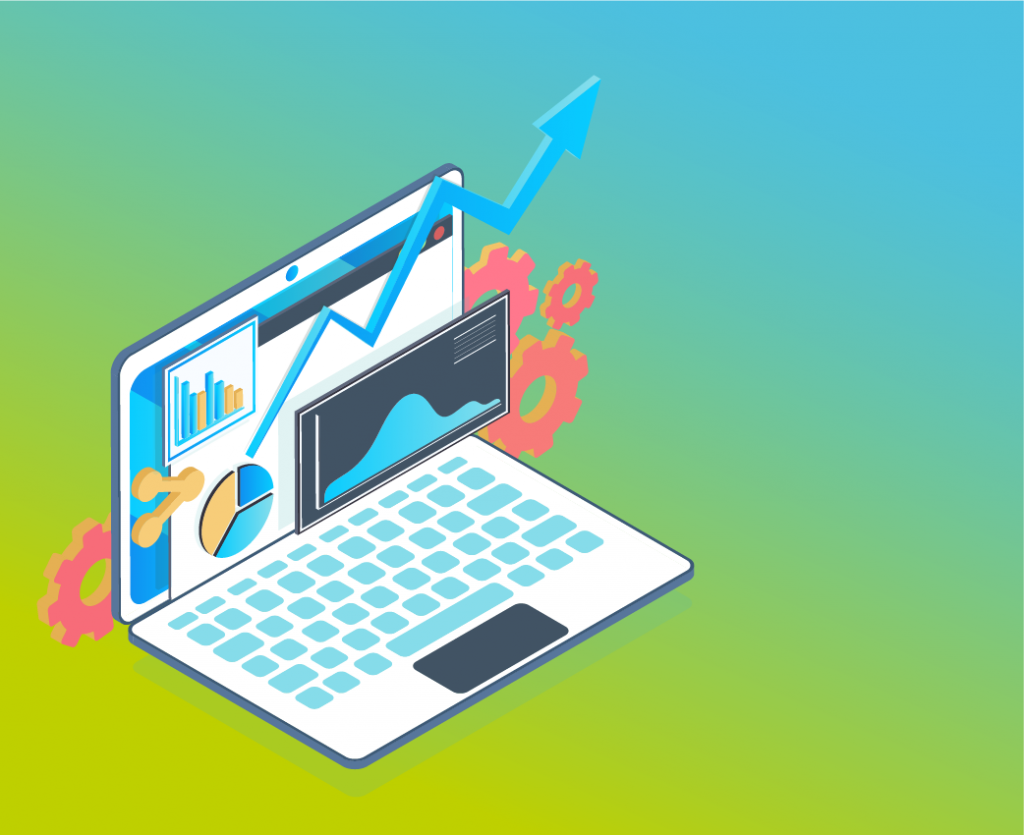 Data-Driven Sales
Today it is more important than ever for businesses to understand how to use data to adapt their business models and generate effective sales strategies. Data-driven sales is critical for sales strategy success. A deeper understanding of target audiences is an essential competitive factor in sales strategy.
The right data-centric model can help businesses transform their sales and indeed their whole business strategies. Compared to modelling systems of the past, big data allows them to get more accurate UK data insights into their target markets and better capitalize on market opportunities.
Big data and intelligence systems look to dominate the business landscape in years to come. It is important to understand the key concepts of data.
Why is data so important?
If you're a small to medium sized business operating in a relatively small niche, you may find yourself wondering why big data is so important to begin with. After all, the trend is relatively recent and has yet to be fully explored by a variety of enterprises.
The truth of the matter is that big data can help you take your business to the next level. How? By giving you quicker and deeper access to UK market business intelligence and insight, which informs effective decision-making and in particular highly targeted marketing and sales strategies.
The data (no pun intended) speaks for itself: businesses that implement big data systems are evolving at a much faster rate than their more traditional counterparts. This is in part because they are able to forecast and capitalize on upcoming market trends; and they are able to better tailor their value propositions to fit their customer needs and wants.
With data, businesses are able to take much of the guesswork out of sales and marketing. Data-driven businesses are able to usher in an era of more targeted product creation and innovation that better connects with their customer.
Which companies use data-driven sales
Before addressing specific ways in which data-driven sales can impact organisations, let's first take a look at which companies use big data. Many entrepreneurs falsely believe that data systems won't play a role in their business. Some even equate the technology to more specialized industries such as tech and manufacturing.
The reality is that any B2B UK business — including start-ups — can take advantage of big data to increase their sales and market strategies..
Data-driven sales can be used on startup websites, for example, in the form of AI bots that receive customer information.
Cloud sharing systems are perfect for medium-to-large size businesses that rely on the speedy and accurate sharing of data. Businesses across a variety of sectors, including the medical field, hospitality industry, shipping sector, and retail domain, make use of big data to optimize their operational efficiency and customer service.
With that being said, let's take a look at some of the specific ways in which big data can help transform sales and power business growth.
How data can transform sales
Successful customer acquisition largely depends on how much businesses know about their target audiences and how they adapt their strategies to stay relevant and maximise their potential. Let's take a look at just a few of the ways a data-centric business model can help transform sales.
UK Data and business insight foster agility
Big data is all about moving in real time, fast. With quick access to new UK data trends, customer patterns, and market trends, businesses will be able to act in a timelier manner to changes in the landscape. This means being able to forecast market changes and adapting accordingly to gain or retain that competitive edge over the competition.
In business, agility allows for greater customer retention and the ability to capitalize on investment and marketing opportunities. With the right data, they can take advantage of marketing and investment opportunities not seen by the competition and set themselves up for greater long-term success.
Reacting quicker to customer needs and marketing specifically to changing pain points can also play a huge part in customer loyalty and retention.
The speed at which data allows businesses to act is just one of the ways a data-centric business model helps businesses build their brand image.
With data systems such as BI (business intelligence) and AI (artificial intelligence) dramatically changing the speed at which we can receive, use, and share data, agility in workplace operations looks to be an increasing future reality. Employees will soon be able to share and receive important company data at rates like never before, facilitating greater workplace efficiency and lowering costs for businesses.
In a nutshell, data helps businesses react to market trends in real-time and stay relevant. It also contributes to increasing their overall operational efficiency, lowering costs and allowing them to invest more into your data-driven marketing schemes.
Deeper quality data allows for accurate segmentation
Here's a thought that could transform businesses: not all customers are equal. Regardless of niche, there will always be certain types of customer that matter more than others. We split them along various lines: company size, geographic location, turnover, risk level, etc. Different groups of customers will often have radically different buying intentions.
This means that businesses must find a way to market to each group individually and prioritize the most important groups if they wish to succeed long-term. Segmentation is a vital part of sales and marketing strategies and businesses as a whole.
For this reason, it's important that businesses turn to big data to gain more accurate and current data regarding customer trends, patterns, and intentions. With the right data systems in place, businesses will be able to access real time market information and design more specific sales and marketing campaigns tailored to each segment.
Simply put, a one-size-fits-all business model no longer works in business. Research has proven that different groups of customers respond to different messages, so it's important to tailor marketing strategies and abandon the rigid approaches of the past.
Accurate Data insights Facilitate Product Development
The best way to sell more is to provide a better product. This is basic knowledge that every entrepreneur knows. Still, before the advent of big data, it wasn't always easy finding out just what your customer wanted. We can see another way in which data has helped drive businesses to increase their sales: the development of better products and services.
Real-time UK business data provides accurate customer intelligence. What's more, it allows businesses to break that information down by demographic to get a clearer picture of just what it is that customers are looking for. This is invaluable intelligence for businesses, which can use this information to facilitate better product development and better sell to their Prospects..
Big data is crucial to transforming business sales and keeping up with the competition. For this reason, both large and small businesses need to start implementing big data systems in order to maximize their output and efficiency in the digital age.
With the power to completely revolutionize sales, a data-driven business model can make sure marketing and sales strategies are razor-sharp. By allowing businesses to market to a wider demographic — and by turning leads into conversions — data gives the opportunity to shore up inefficiencies in business models and truly maximize the output. This means that data is the best way to raise the bottom dollar and take all companies into the new age.
Real-time data and business intelligence open the door to innovation
With artificial intelligence having the ability to generate up to one gigabyte of data every second, business owners are just now realizing the incredible potential of big data and intelligence systems to foster a new era of innovation quite unlike anything we've ever seen before. Already self-driving cars in certain sectors are learning and growing on their own.
With artificial intelligence, products have the ability to self-correct and, in a sense, develop themselves. This opens the door to new possibilities and allows for entrepreneurs to focus on more advanced ways to develop their products.
Because innovation is one of the key distancers that can set organisations apart, it's crucial that they understand the importance of big data, Artificial Intelligence, and Business Intelligence in developing advanced products that provide the customer with increased originality and functionality.
It's this simple: customers, corporate and consumer alike, love cutting edge solutions. Big data can give it to them. With the innovation that data-centric business models can provide, businesses will be able to capitalize on greater market opportunities and dominate their market.
Deeper data insights promote meaningful interactions with customers
Perhaps one of the most encouraging aspects of big data is its ability to facilitate healthy interaction with customers. Over time, this can lead to an increase in long-term sales and an expansion of business operations.
There are a number of Artificial Intelligence systems that allow brands to interact with their customers while gaining valuable insight into trends and purchasing patterns. For example, businesses across a variety of sectors have turned to AI chat bots to engage customer on their website and prevent bounce back (when customer leave a website in under five seconds). By communicating with these bots, customer can find out important information about the brand and its products, and businesses can collect real-time data on customer needs.
By analysing customer interactions with AI, businesses can better tailor their products and services to meet the customer demands. This allows businesses quicker access to data when compared to traditional surveys and polls. On the flip side, it allows customer to feel more connected with the brand and facilitates loyalty between the customer and the organization.
This trend can be applied to the wider concepts of big data in customer service. With data-centric business models allowing organizations to create better products and better tailor sales schemes to their desired niches, businesses can facilitate higher levels of customer loyalty simply by taking advantage of their big data resources.
Data has the power to transform sales by connecting businesses more intimately with their customer base and fostering loyalty between the customer and their brand. With the majority of B2B businesses now implementing some form of big data model, it's crucial to understand how the technologies can help businesses thrive.
This speaks to a larger point: it's not just businesses that are affected by data technologies; customers are too. Simply put, customers have grown used to the convenience that big data provides them. Better products, increased interactions, convenient service, and other perks naturally attract customer to businesses with more established big data systems.
The right data and business insight system can radically transform businesses' sales
By implementing big data strategies and technologies, they can grow sales, enhance their brand image, and foster greater levels of customer loyalty. All of this is designed to give them the competitive edge you need to dominate the market in the long term and help them expand your organization.
By providing start-ups and established businesses alike with quicker access to real time information that can be used to more effectively marketed to business customers and create better goods and services, big data gives companies both large and small the ability to transform their sales and remain competitive.
DataEco helps you make sense of Big UK Data, allowing you to easily collect, model, and visualise relevant data and insights.
Far too many businesses in the UK overlook the importance of data collection and analysis when it comes to their marketing strategies. Take a front seat in competing in business and sign up today to get those marketing campaigns work harder!
DataEco helps businesses put in place data-driven sales
The platform allows users to make sense of Big UK Data, allowing them to easily collect, model, and visualise relevant data and insights.
Any B2B business in the UK can benefit from the analytic uniqueness of DataEco, whether a financial services firm or a manufacturer of auto parts. With an easy membership and unlimited access to all kinds of datasets.
The data harvested by DataEco can be utilised by sales and marketing employees in order to plan and power client engagement programs. Sales campaigns can be planned with the use of real-time data and analytics that will impress new and old customer alike. Find out how we harvest data to power data-driven sales campaigns.
Typically, businesses use DataEco to collect, analyse and visualise data, then use it with their own tools to connect with audiences, such as Salesforce and a wide array of other CRM systems.